Although gyros, moussaka, and tzatziki are some of Greece's most famous dishes worldwide, there is so much more to their cuisine. It consists of different and fresh Mediterranean flavors that only true kitchen masters can present in the best Greek Cafes and Restaurants in US.
There are many places in the United States where you can find traditional, home-cooked Greek meals; you just need to know where to look. A variety of meat and fish dishes, veggies, and all kinds of small and large plates, are only some of the delicious meals you will be able to taste in these restaurants and cafes.
To help you experience the gems of Greek cuisine, we have assembled a list (in no particular order) of some of the best restaurants in the US that serve tasty Mediterranean dishes.
1. Omega Ouzeri (Seatle, Washington)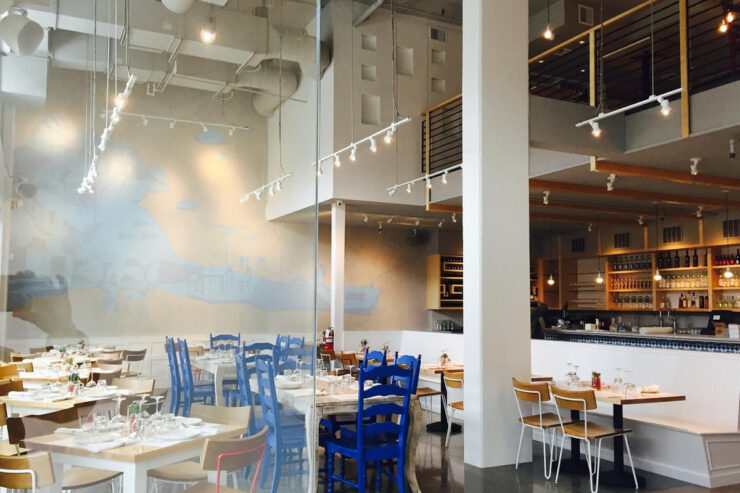 Located in Seatle, Omega Ouzeri is a restaurant that delivers authentic Greek food to its customers. Apart from food, visitors get to experience a lively Greek atmosphere while enjoying special flavors and having fun.
In the "meze" category, they serve traditional small plates that are typically appetizers, and portions are large enough to share. Once you move from it, there is a wide menu of seafood dishes, including the one that made this restaurant famous – Whole Grilled Lavraki. It consists of grilled sea bass, lemon oil, crispy garlic, and fresh herbs.
2. Taverna Kyclades (Astoria, New York)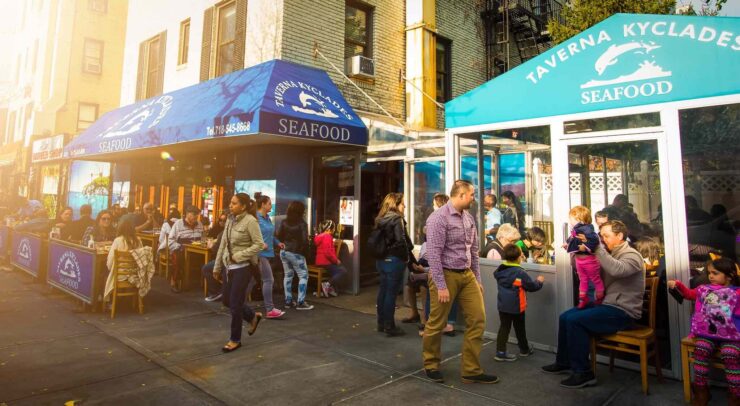 Every gourmet in New York knows that Taverna Kyclades is one of the best seafood restaurants in the city. Their go-to dishes and reasons why New Yorkers visit the restaurant so often is their expert preparation of char-grilled seafood, Mediterranean style.
Some of the top picks from Taverna Kyclades are kalimari, octopus, or fish of the day. Each dish is prepared with a generous topping of extra virgin olive oil, oregano, and traditional Greek spices that give their food that special and authentic flavor.
3. Periyali (Flatiron, New York)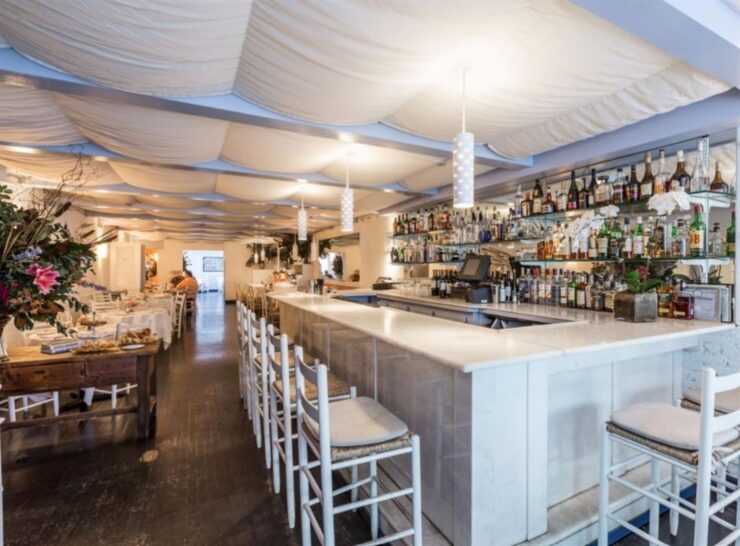 Another excellent New York location for Greek food is definitely Periyali. It offers a relaxing and stylish atmosphere while serving some more straightforward Greek cooking. This restaurant offers traditional recipes with subtle touches of modern.
One of their most popular dishes is octopus presented with charcoal-grilled morsels, marinated two days in the red vine. Spices, oils, and sauces, Periyali's chefs use will offer you a terrific blend of textures, colors, and flavors.
4. Kokkari Estiatorio (San Francisco, California)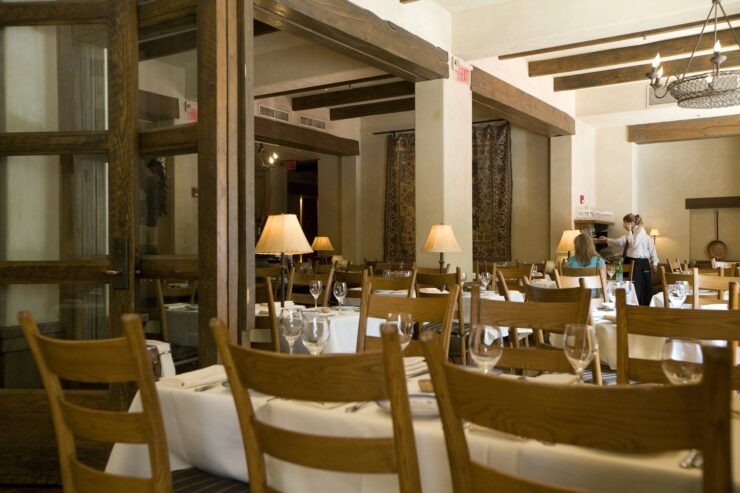 Kokkari Estiatorio serves inventive seasonal dishes that attract numerous guests from San Francisco on a daily basis. "Food of the Gods" is just one of the phrases that satisfied customers describe the menu from this renowned restaurant.
It offers probably the best grilled octopus in town, while their marithes tiganites is a great dish to start if you have never before tried anything from Greek kitchen. Kokkari Estiatorio is also praised for its traditional moussaka. For dessert, you should try galatkoboureko or loukoumades.
5. Kyma (Atlanta, Georgia)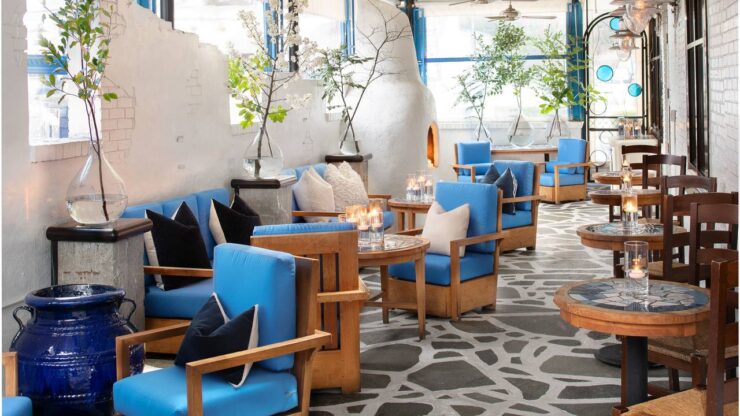 Kyma is one of the most famous Greek restaurants in the state of Georgia, and its owner and the main chef is an author of a book named "Modern Greek Cooking." It opened up back in 2001, and ever since, it has gained lots of national attention due to the restaurant's exquisite flavors and service.
Each of Kyma's 100 recipes is tastefully paired with the best possible wine that suits the flavor mixture. The dish that you should definitely try when visiting this restaurant is Lamb Pasta. It consists of a slow-braised leg of lamb, summer fava beans, sheep's milk cheese, and pappardelle pasta.
6. Chrissoulas (Libertyville, Illionis)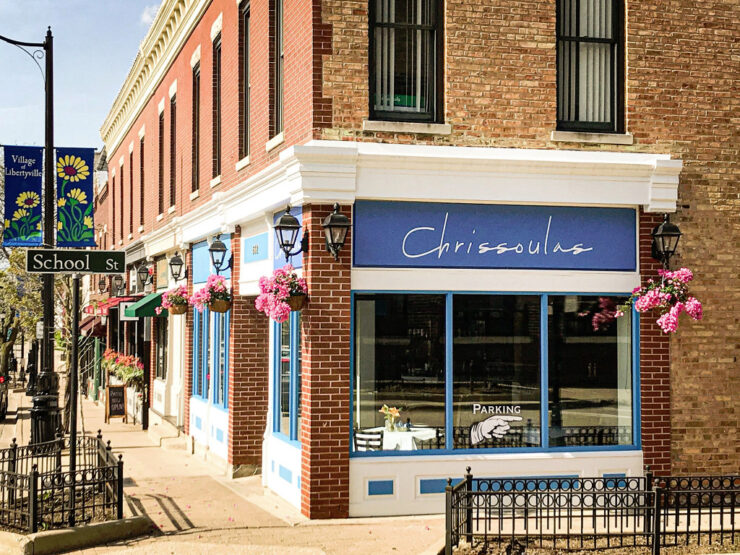 Chrissoulas is a restaurant that is famous for its hospitality, kind staff, and delicious dishes. It is a family restaurant established by brothers Nick and Theo. They opened it in honor of their grandma in 2008. Both brothers graduated from one of the best culinary schools in Chicago, Illinois – Kendall College.
The menu of Chrissoulas consists of traditional dishes that include some of Nick's and Theo's fondest memories from childhood. The grilled octopus is something that you should definitely try in this establishment. It includes pieces of fresh octopus cooked in Greek olive oil with garlic and lemons.
7. Zaytinya (Washington, DC)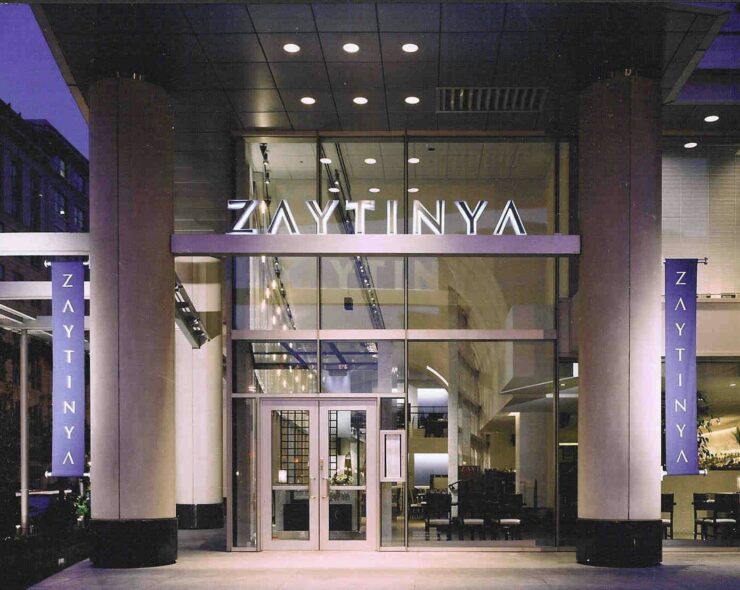 This restaurant is supervised by a famous chef Jose Andres, who you might know from The Food Network shows. Zaytinya was opened up back in 2002 and has been one of the favorite Greek restaurants in DC ever since.
The go-to dish is certainly their Shish Taouk, which consists of grilled chicken skewers, sumac, onions, garlic toum (creamy sauce), and grilled tomatoes. Exceptional meals and exceptional service are what put this establishment on the map, and it is well worth investigating.
8. Greek Islands (Chicago, Illinois)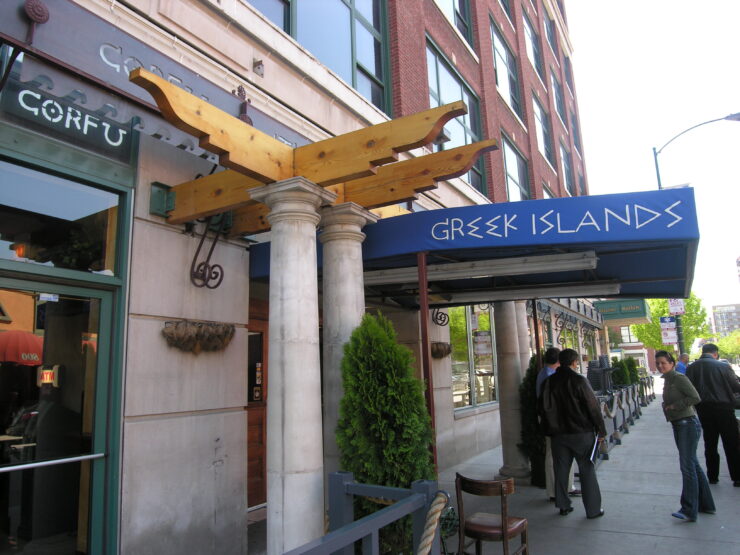 Since Chicago has one of the largest populations of Greek Americans in the United States, it is logical that you will find numerous Greek Restaurants. Picking the right one might be a challenge, but the one that truly separates itself from the pack is the Greek Islands.
It is one of Windy City's best dining establishments and offers an amazing experience with top-notch staff and service. The most popular dish you can taste in this restaurant is the Mediterranean-style salmon baked with julienned carrots, zucchini, red and yellow peppers mixed in an olive oil lemon herb sauce.
9. Papa Cristos Taverna (Los Angeles, California)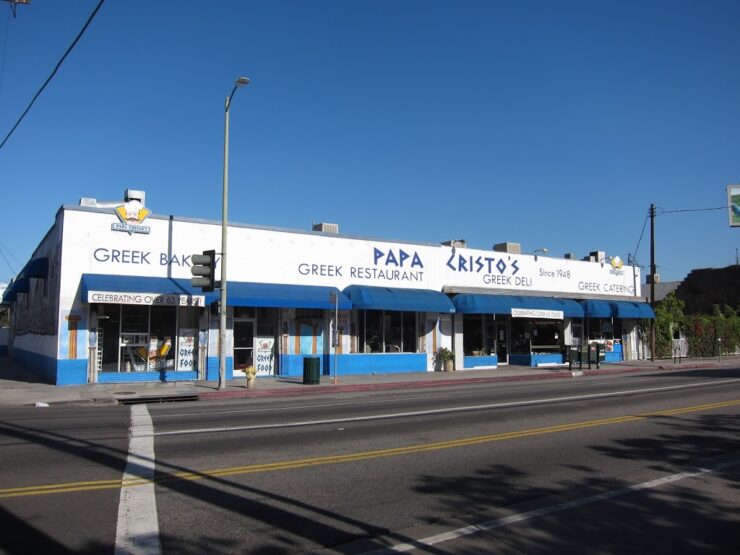 Papa Cristos Taverna is one of the most popular Greek restaurants that offer various traditional dishes suitable for the whole family. It is founded in 1948, but in 1990, Taverna was opened. The restaurant uses ingredients that are imported directly from Greece through the importing company.
This taverna is well-known for rustic Greek food with secret family spices that are used in each and every dish they serve. The most praised meals from Papa Crists Taverna are traditional horiatiki and Greek lamb.
10. Inotheke (Los Angeles, California)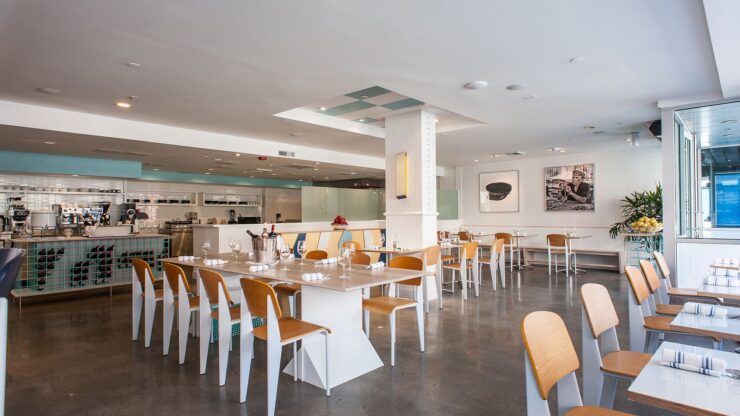 Another great location in LA to visit if you have a hunger for exceptional Greek dishes is definitely Inotheke. This restaurant was established by chef Carolos Tomazos, a native of Cyprus who gained experience and made a name for himself at Per Se and Le Bernardin.
The location is suitable for both business lunches and romantic dates. There are numerous dishes that are rich both in taste and size. You can start with Greek salad or oysters and move on to some of the main dishes. The moussaka and scallops are our wholehearted recommendation, while for dessert, you should go for Inotheke's incredible baklava.
Final Words
We hope you will find your favorite place to dine on the list we have presented. Granted, this is only a handful of restaurants considering the size of the United States, but these are some of the renowned names that grew in popularity over the course of years.
If you happen to visit some of the restaurants from the list above, we recommend you to go for traditional recipes like moussaka, souvlaki, char-grilled lamb, or octopus. Whichever you choose, you are likely to leave with a full belly and satisfied, because that is what Greek kitchen is all about.